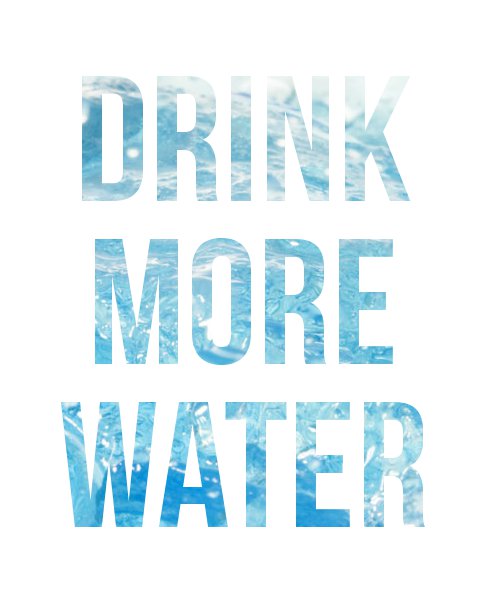 source; tumblr
A very important part of getting your body in a state where you find balance
and wellness is drinking enough water. A lot of people have a problem with
this because they tend to forget about it during the day. In the post where I wrote
about my first day of my Ultimate Focus Challenge, I mention my water bottle.
It has been extremely important to me since it's so easy to bring it with me
wherever I go. Since I take a lot of supplements, I need water to chug them
down with too so because of that, I can easily have drunk 24 oz / 750 ml of
water when I'm done with my breakfast.