It's very common for people wanting to help those in need. A great
example of that is this bracelet that a lot of people here in Sweden
are wearing at the moment: "Fuck Cancer"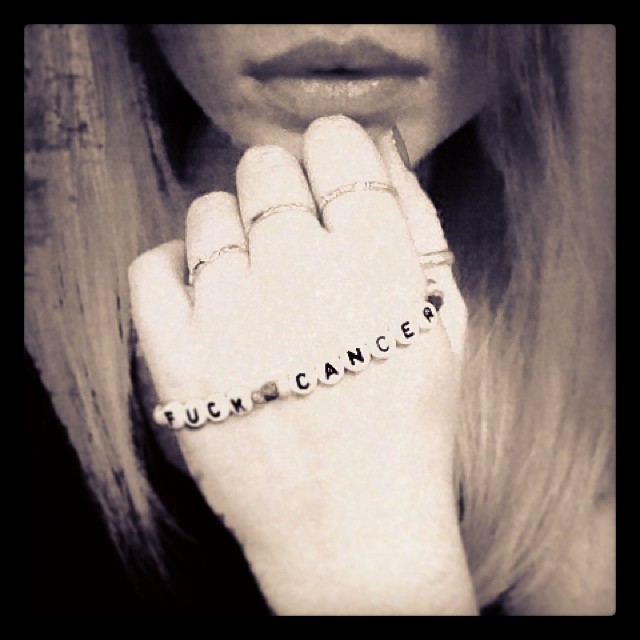 It comes from an organization called "Ung Cancer"*/"Young Cancer"
which recently added other accessories and also clothes to their
collection. All of their profits goes to their organization where they
educate people, help those that needs it, creates awareness and
also brings hope and joy to those who has lost just that in their lives.
I recommend you to go to their website above (*Link in the name)
and support their cause or see how you can get involved to help and give.
Also, something I want you to consider which wont cost any money,
give. Be a blood donor – give blood as many times as you possibly can,
go register at the donation centre so that you can donate your organs
when you don't need them anymore to someone who so desperately does.
So many people, not just those that are affected by cancer but also those
who goes through surgery, childbirth, an accident and so on, needs blood.
The bloodbank always needs more, the donation centre always needs
people to donate organs, people will always need the support and donations
of other people. And your body will be healthier as it goes through the process
of giving blood too.
Go sign up today, you won't regret it.