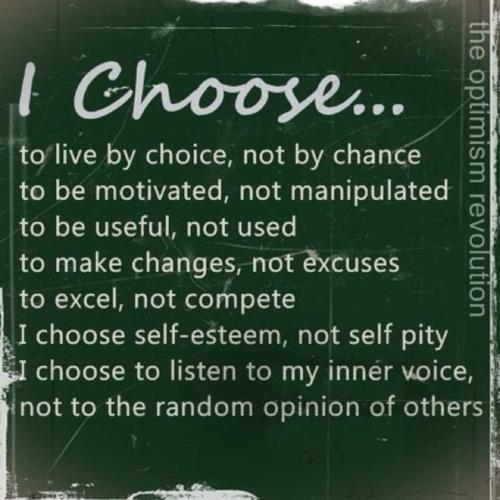 After my first week of my Ultimate Focus Challenge,
I thought that I would do a brief summary of how it went:
It has actually been really easy mentally, I haven't had any cravings and
yesterday I was at a birthday "fika" (get-together for my brothers birthday
where they served all different cookies, buns, cake etc) but I didn't feel
an urge to eat any of it, I only had a cup of coffee. So it's been super easy
to stick to my food plan and I've been feeling really good.
I still have a sore throat (going to the doctor tomorrow) so I've only done
Yoga and some exercises to work my butt and my core. This keeps my body
flexible and somewhat strong for whenever I get back to my normal gym-routine.
I couldn't be happier with how my body feels and look after only been on this for
7 days and I really look forward to next week when it's time to measure myself
again for the first time. I can only imagine how I'll feel after the challenge is over,
so excited!!
The goal with this challenge is to create a good foundation of habits that I can
stick with after the challenge is over and continue to get great results and also
have a lot of energy at the gym. I'm aiming towards having a strong, fit and healthy
body without putting my body through too much stress and bad choices.
On the food part, I chose to focus on getting five meals a day and possibly a snack
before bed if I was way too hungry. The goal was to get protein within each meal.
I have a few pictures here from my Instagram and phone that  shows some of the
dishes I've had. It's mostly been quark with protein powder, a protein bar, hot chili
or chicken/fish with vegetables and for snacks, vegetables, eggs and/or fruit.
At one occasion, I also tried a protein smoothie which was delicious!
After I've tried several brands and flavors of different protein powders
these are my favorites;
'Strawberry White chocolate' and 'Cappuccino' OneWhey protein from Fitnessguru.
'Double Chocolate Almond' Casein protein from Body Science/MMsports.
'Vanilla/Pear' and 'Chocolate' Protelux from BMR.
(Click on the pictures to see them bigger)