If you follow me on Instagram or came to my website through it, you already
know that I'm about to start a new challenge for myself today.
This challenge include certain supplements, a lot of water and a food-plan.
The different dishes of food that I eat change during the course of this challenge
so I will try to remember to take pictures of everything I eat, both for myself
to record my food and maybe to inspire others.
Today is the first day of my challenge and I started off by weighing myself and
taking different measurements. This is really important to remember;
"You are competing against yourself, nobody else.
The only one you should compare yourself to, is who you used to be."
- Hannie
When it comes to muscles, also remember that you might gain weight.
So measure yourself and compare, it's also really good if you can go
somewhere to find out your body fat% so you can see that your weight
gets healthier instead of just loosing muscles.
Each day will look the same regarding my supplements and the morning
routines. I have a drink and two different supplement-pills 15-20 minutes
before breakfast plus other supplements After breakfast and I always try
to drink as much water as possible.
This morning  I started out with this drink that Jumpstarts my day with natural
ingredients mixed together with water and after that, I took the first supplements.
I made oatmeal mixed with protein powder, todays flavor was Cappuccino;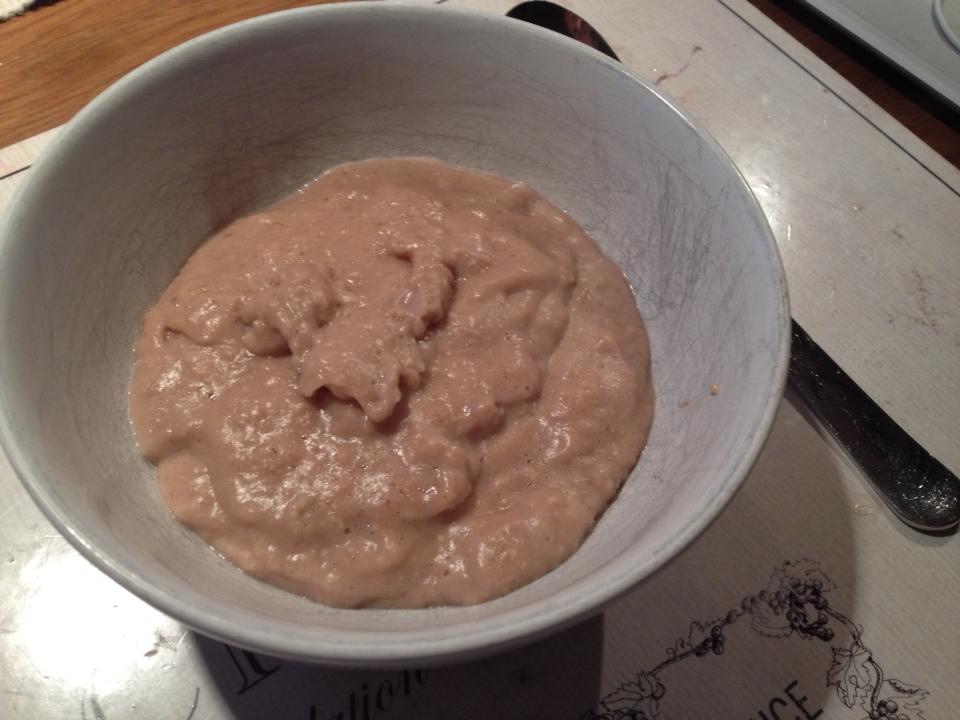 After my oatmeal, it was time for my daily supplements that I've always taken;


Like I said, it's important to drink a lot of water to stay hydrated.
To make this task easy, I have this water bottle and my goal is to drink
four of these filled with water each day. I've already had one!
It contains 24 oz / about 750 ml so this x 4 is 96 oz / 3000 ml =3 liters.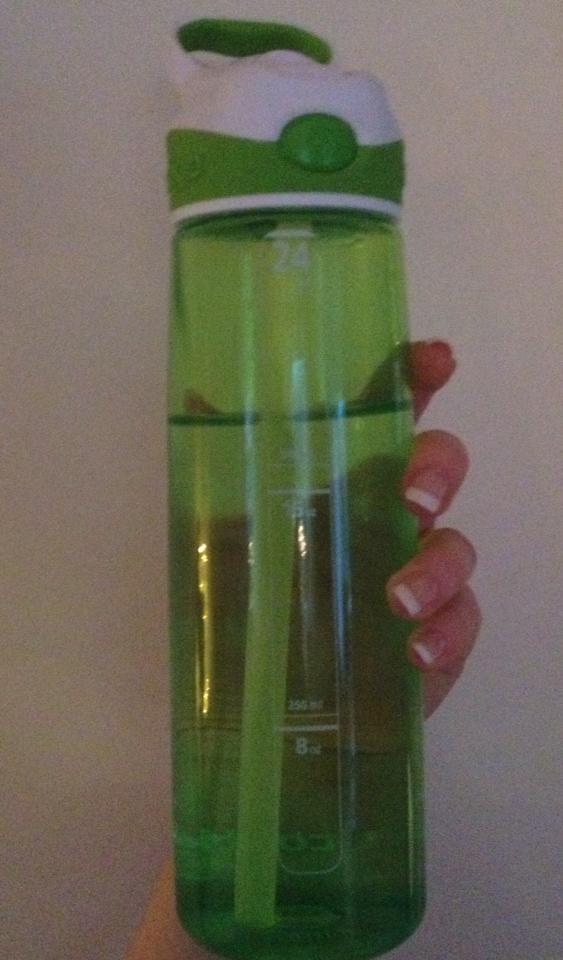 During this challenge, I will try to stay as physically active as possible while
eating according to what my goals are plus getting a good night sleep as often
as I can. I will make a promise to take pictures and/or write down what I do
and eat so I have to do/eat things to write down.
Nutritional wise, my journal will be filled with animal protein, plant protein,
vegetables, good carbs and some fruit each day. The focus is on the protein to give
fuel to my muscles so they will get stronger and not break down. Lean muscle mass
is crucial for your body's metabolism so that's why it's good to work out to strengthen,
as well as sculpting your body, into a perfect example of what health looks like.
If you've read my past blogpost, you know that I've been sick. I still have a sore throat,
so that literally sucks since I have to take it somewhat easy when it comes to my workouts.
What I will focus on physically is;
Yoga – flexibility and core-strengthening exercises as well as balance for the whole body.
Weightlifting – exercises that works my whole body and gets my heart rate up.
Power walks – getting some fresh air while getting a higher pulse.
Dance classes (when the semester starts) – good for strengthening the body, balance, focus,
flexibility, fun! and to get my heart pumping.
And I will add different types of interval-training exercises in my workouts at the gym and
at home. While working out, except for the yoga sessions, the main focus is to work my
heart and lungs. Of course one of the things I like most about working with different types
of workouts are the sore muscles. You can feel it in such different parts of your body depending
on if you're sore from the head/handstands during yoga, if it's all of the pliés/squats in my
dance class or, of course, if I've gone through a particular muscle group at the gym.
This will be a fun journey and if you choose to follow it, I appreciate the interest and support!
If you have any questions or just want to talk, don't hesitate to contact me.
You can follow my everyday routines and experiences on Instagram; Swedishhoney.
Have a lovely day and work hard!